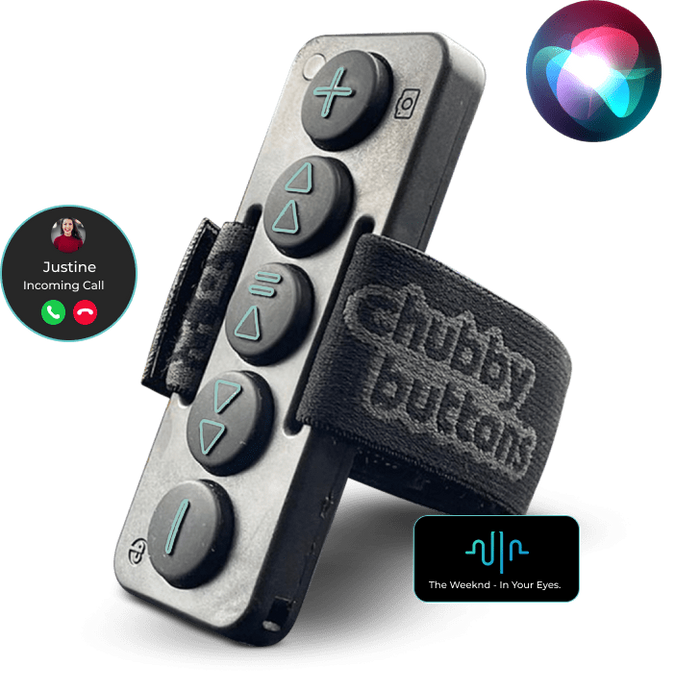 Your Next
Adventure Awaits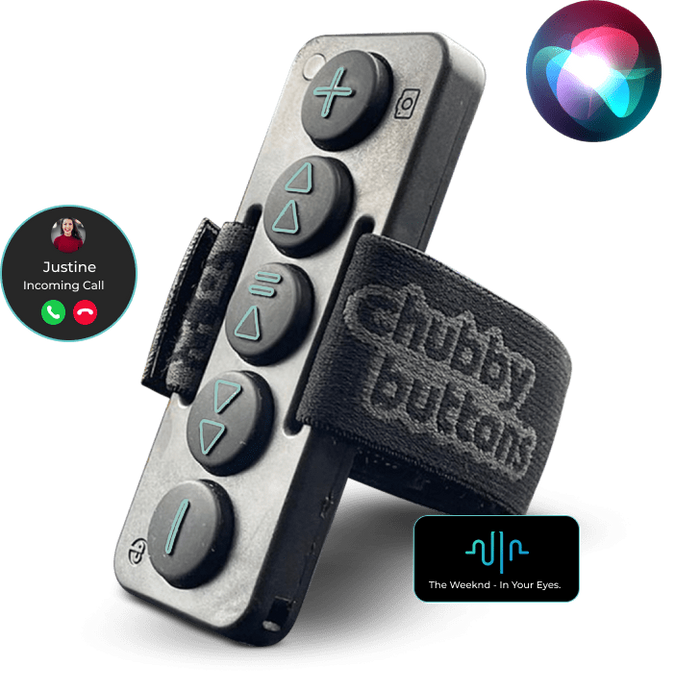 The world's 1st wearable bluetooth remote.
Perfect for sports with gloves, busy hands, or going fast.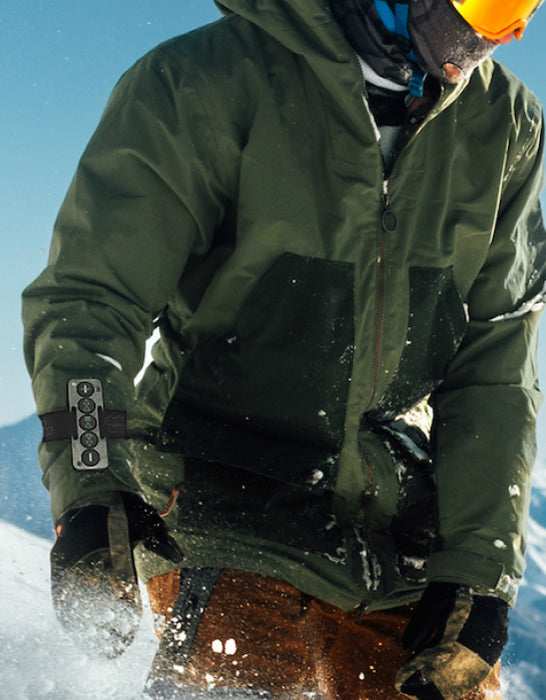 Control your phone
safely while on the move.
These big, easy-press buttons are perfect for gloved hands whether shredding the mountain, riding the open road, or simply when your phone is out of reach.
Learn more
Designed for
action sports
No more fumbling to skip tracks while playing your favorite sport!
Best thing is anyone can use Chubby no matter whose phone is playing the tunes. Works with all headphones, wired & wireless, and all bluetooth speakers too!!
An affordable, versitile solution for all your favorite summer and winter sports.
Learn more